The acquisition of autonomy, through benevolence, of children who are victims of domestic violence

Abstract views: 434 /

PDF downloads: 266
Keywords:
Autonomy, Benevolence, Naive transfer, Child victim of domestic violence
Abstract
From its etymology bene (good) and volens (will), benevolence means desire to do well. Benevolence is not an arbitrary notion or a theoretical apprehension. It unquestionably reveals man's humanism, which must combine in its daily practice and management with his fellow human beings and even with himself. In education, benevolence is crucial in mother-child relations. We believe that a mother must be benevolent, at the same time as; a child who has received the love of his mother (or parents) can love himself. This is a prerequisite for the acquisition of independent thought. The true cement of any family unit is the mutual love of all those who are called to live together. Paradoxically, love is not the foundation of all families. Unfortunately, there are dysfunctional families in which there are various and varied forms of violence. Children from this type of environment find themselves victims of abuse with all the possible traumatic consequences. Based on this observation, it is easy to reason by deduction: if family love conditions the acquisition of autonomy and children who are victims of family violence do not benefit from it within their families, then children who are victims of family violence are at a disadvantage in acquiring autonomy, or even that they cannot be autonomous. Thus, one may wonder to bring a child victim of family violence to the acquisition of his autonomy? What tools can be used to help a traumatized child become autonomous? How to rebuild a child who has suffered family trauma with a view to his or her autonomy? This article offers the reader benevolence, not as an instruction manual or prescription to be applied, but as a transferable and impactable posture.
References
Chalmel, L. (2018). De la bienveillance en éducation. Évolution historique d'un concept et des pratiques associées. Questions Vives. Recherches en Éducation, 29, 1-14. DOI: https://doi.org/10.4000/questionsvives.3686
Connac, S. (2017). Teaching without excluding. Pedagogy of the Hummingbird. Paris, France: Esf éditeur.
Cudré-Mauroux, A. (2010). Le personnel éducatif face aux comportements-défis: implication de l'attribution causale et expression du sentiment d'efficacité personnelle dans le processus de stress transactionnel. (Thèse de doctorat, Université de Fribourg - Suisse). Repéré à https://edudoc.ch/record/87081/files/?ln=fr.
Cyrulnik, B. (2017 décembre). Le récit de soi. Mulhouse, France. Communication Présentée À La Conférence Du 10ème Anniversaire du Programme de Réussite Educative.
Cyrulnik, B., & Jorland, G. (2012). Résilience et connaissances de base. Paris: Odile Jacob.
Famille (2002). Le petit larousse illustré. Paris: Larousse-Vuef.
Fortin, A. (2010). Le développement du lexique et l'aide aux apprentissages. Enfances & Psy, 2(2), 30-41. DOI: https://doi.org/10.3917/ep.047.0030
Freire, P. (2006). Pédagogie de l'autonomie. Toulouse: Erès.
Freire, P. (2017). Pédagogie de l'autonomie. Toulouse: Erès.
Hoffmans – Gosset, M. A. (2002). Learning autonomy. Learning socialization. Lyon: Social Chronicle.
Nadel, J., & Zazzo, R. (1986). Imitation and communication among young children. Paris: PUF.
Pestalozzi, H. (1985). Letter from Stans. Paris: Mini Zoé.
Pestalozzi, H. (1996). Lettre de Stans. Paris: Mini Zoé.
Poirot, M. (1973). L'enfant et les relations familiales. Paris: FeniXX Presse Universitaire de France.
Rogers, C., R. (1995). A way of being. New York: Houghton. Mifflin Harcourt
Savard, N., & Zaouche – Gaudron, C. (2011). Point de repères pour examiner le développement de l'enfant exposé aux violences Conjugales. La Revue İnternationale de L'éducation Familiale, 29, 13-35. DOI: https://doi.org/10.3917/rief.029.0013
Valandro, P. A. N., & Chalmel, L. (2020). Emotional detachment–resilient space: Child in family difficulty. European Journal of Education Studies, 7(1), 62-71.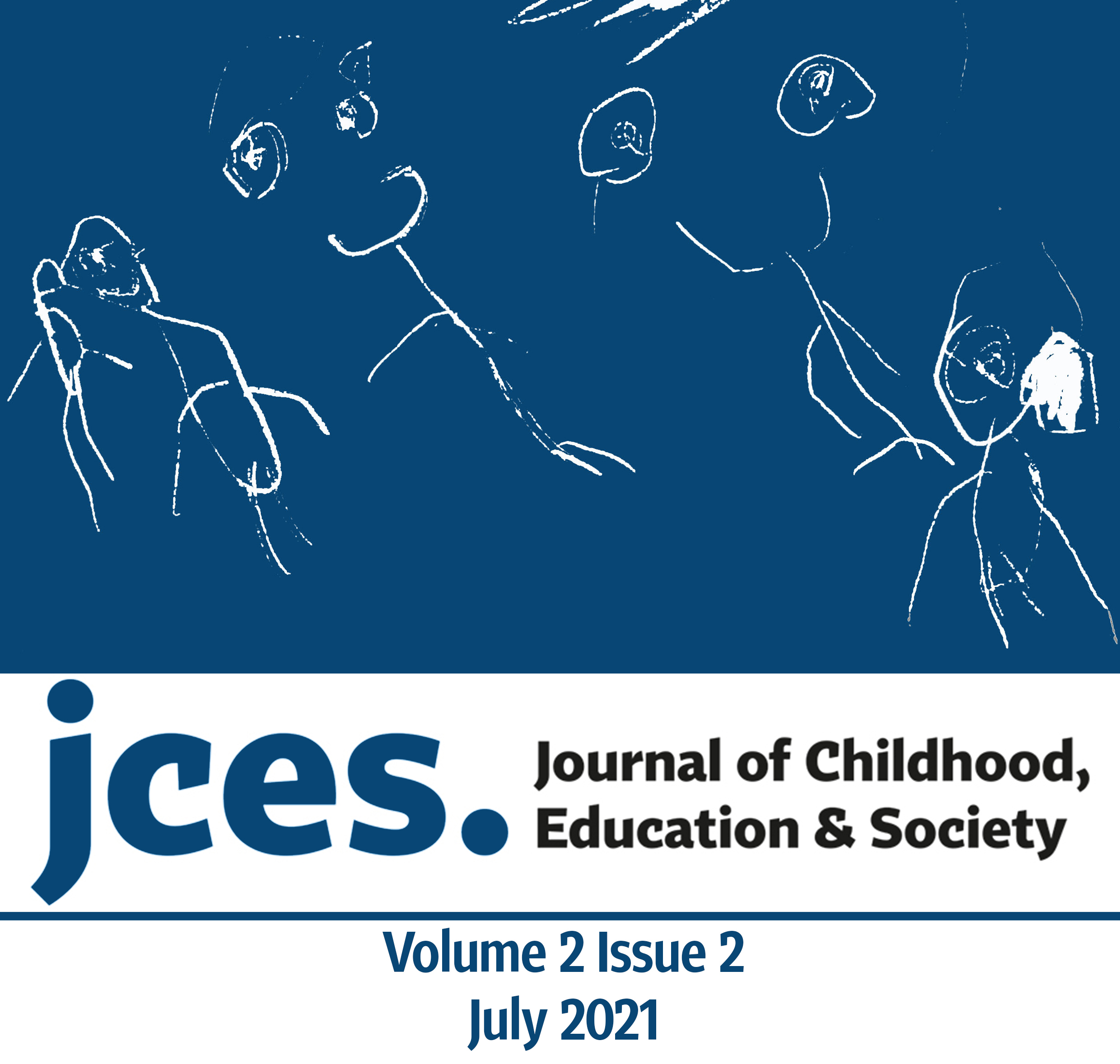 Downloads
How to Cite
Andeme Ngui Valandro, P., & Chalmel, L. (2021). The acquisition of autonomy, through benevolence, of children who are victims of domestic violence. Journal of Childhood, Education & Society, 2(2), 194–199. https://doi.org/10.37291/2717638X.20212291
License
Attribution: You must give appropriate credit, provide a link to the license, and indicate if changes were made. You may do so in any reasonable manner, but not in any way that suggests the licensor endorses you or your use.
NonCommercial: You may not use the material for commercial purposes.
NoDerivatives: If you remix, transform, or build upon the material, you may not distribute the modified material.
Author(s) must confirm that the Journal of Childhood, Education & Society retains all the copyrights unconditionally and indefinitely to publish articles.